The Hidden World is the second novel in the trilogy. It takes place about a year after the first and is more of an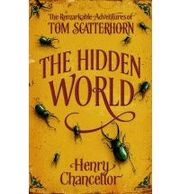 epic adventure. There are two covers for this book, both colour scheme being yellow.
It's the start of the summer holidays, and Tom is back at the Scatterhorn Museum. But when an unexpected guest arrives his world is thrown into disarray. Her name is Pearl Smoot and she is a traveller - like him. She needs Tom's help. Urgently. There is evil afoot in the shape of Tom's old enemy. Don Gervase Askary. He has captured Pearl's father and brother, and what's more, she thinks he's holding Tom's parents too. Tom and Pearl set off to rescue them, on a perilous quest that leads them from the foothills of the Himilayas to the steaming jungles of Polynesia, then onwards into the very heart od Don Gervase's insect kingdom...
Reason For Title
Edit
Scarazand was a world hidden from time.
Listening For Fun
The Same: But Somehow Different
Arsenic
Skeet Marsh
Death by Chocolate
Closing the Trap
They Have Their Exits
Not Even On the Map
Tales of a Hidden World
The Amulet
To Tithona
Before the Volcano
Skin of Their Teeth
A Necessary Betrayal
My Life As a Beetle
Into The Abyss
Scarazand
The Lowest of the Low
Spiders, Witchits, and Groot Slang
Utopia
Luposerpis Maximus
Barnstorming
The Sleep Of Reason
An Eye For An Eye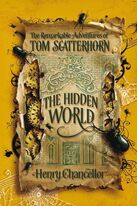 Goodreads.com -
http://www.goodreads.com/book/show/6867793-the-hidden-world
Amazon - http://www.amazon.com/The-Hidden-World-Remarkable-Scatterhorn/dp/0385665245/ref=sr_1_2?ie=UTF8&qid=1336041895&sr=8-2